What Is Reflex Foam?
At MyBedFrames, we supply a range of foam mattresses, but we find that our customers are sometimes not as familiar with reflex foam as they might be with memory foam and other mattresses.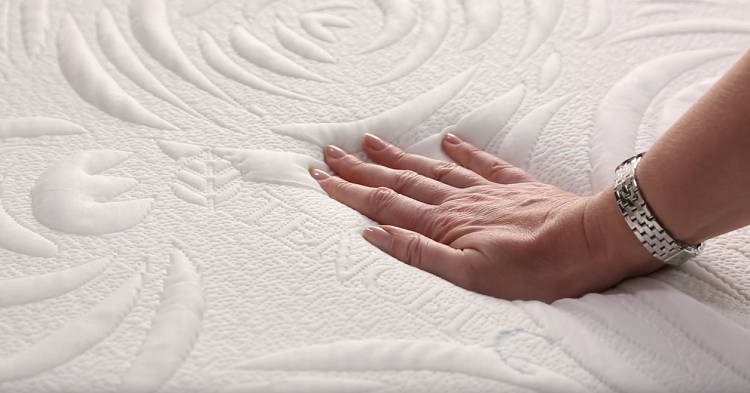 So what exactly is Reflex foam, and why do people choose to buy it?
Reflex foam is a name given to a type of medium-firm high density polyurethane foam. It is often used for orthopaedic mattresses, and is a cheaper alternative to memory foam. Although it shares the same 'spring back into shape' characteristic of memory foam (hence the 'reflex') it is important to distinguish the differences between the two materials as they are by no means the same product.
Memory Foam Vs Reflex Foam
Memory Foam
Memory foam was first designed in the 1960s for NASA plane seats. The average memory foam mattress has millions of tiny holes, and air escapes from these as the foam moulds around the body. This action is activated by pressure and body heat, and results in a foam mattress that offers total independent support without pressure points.
Memory foam is hypoallergenic and dust mite resistant, creating a healthier sleeping environment.
Benefits of a memory mattress:
temperature sensitive material that reacts to body heat
helps to keep your spine aligned
relieves pressure on joints
no need to turn
hypoallergenic and dust mite resistant
Reflex Foam
Reflex foam, like memory foam, is also high density but is constructed in a different way with larger bubbles. When pressure is applied to theses bubbles, they act in a similar way to water in a balloon – the air does not escape, and instead is displaced 'sideways'. Once pressure is relieved, the bubbles spring back into shape and the mattress regains its shape.
It's for this reason that the reflex foam mattress is popular as an orthopaedic mattress, as it offers a firm but comfortable mattress option. Reflex foam is also commonly used as a supportive layer in many memory foam mattresses.
Benefits of a reflex foam mattress:
firm orthopaedic feel
cheaper than memory foam
helps to keep spine aligned
no need to turn
dust mite resistant
The main difference in feel you'll find with a reflex foam mattress, is that you don't experience that 'sinking' like you do with memory foam. However, it still has that 'bounce back' quality.
MyBedFrames Foam Mattress Range
To find out more about our single, double, king size or super king size reflex foam mattresses, visit our website or give our friendly sales team a call on 01234 834693 today.
Related Posts:
UK Bed Sizes: The Bed & Mattress Size Guide