Would You Sleep Where You Work?
Many of us wouldn't dream of sleeping at our place of work every night, but what about this new product from Berlin-based design group BLESS?
With their new creative "Workbed", designed as part of their Artistcare collection you can now literally transform your home office into a place of zen for relaxing and sleeping – something many of us never thought possible!
The idea behind the design was to provide a space-saving solution for small rooms and urban dwellers.  Using a rotating system, the "Workbed" is extremely easy to transform – even the mattress and sheets stay attached so no need to worry about that!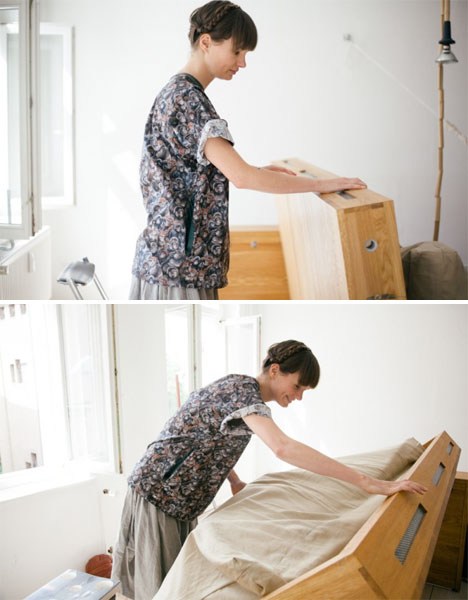 What do you think, is the "Workbed" a helpful piece of furniture for dual-purpose rooms? Or is it just another way to never really escape from the office?