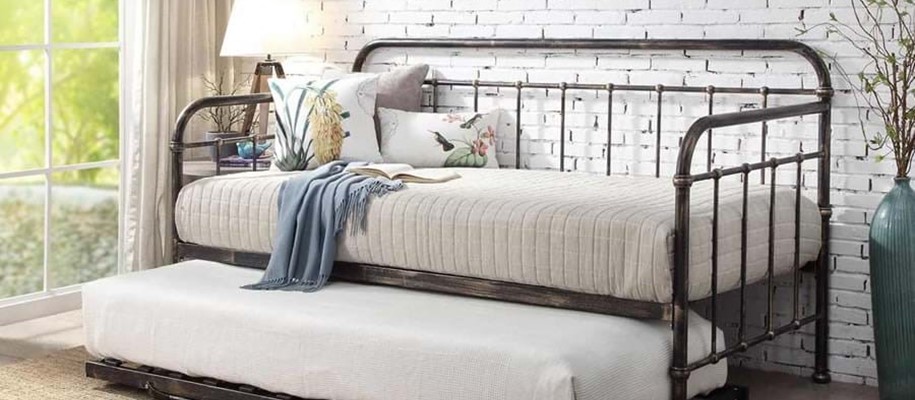 What Is The Best Guest Bed?
Humans are social beings. Whether its friends or family, we love to surround ourselves with the people we love. If you regularly invite guests over to stay, but find yourself struggling to find ways to accommodate them, you no longer have to rely on the likes of uncomfortable air beds or cumbersome camp beds.
There are a variety of guest bed options available to you, from space-saving solutions to multi-functional furniture


Day Beds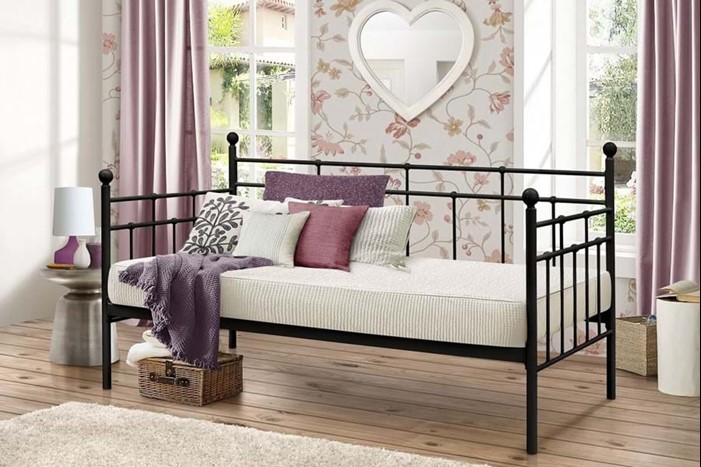 Day beds are the perfect dual-purpose furniture staple, serving as a comfortable (and attractive) seating solution in the day. The 'seat' of a day bed is actually a mattress, and by simply switching the cushions and throw for a pillow and duvet – you have an instant bed for your guests!
The use of a standard mattress makes the day bed one of the most comfortable guest bed solutions.


Rollaway Guest Beds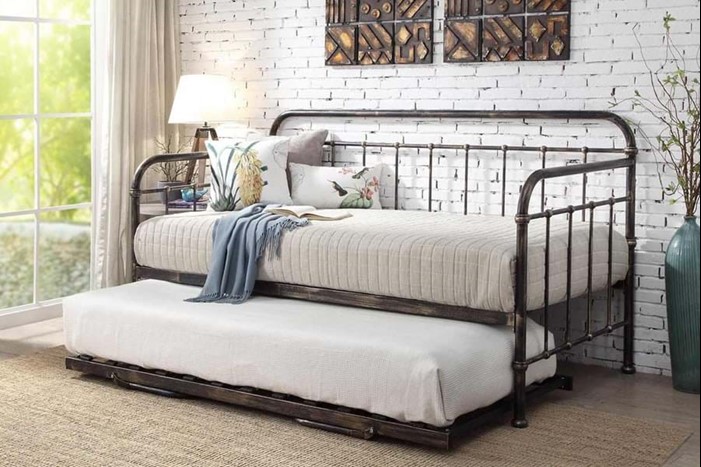 There are a large collection of purpose-made guest beds which are designed to fold away discreetly beneath your standard bed frame when not in use. These are called rollaway beds (also: pullout beds/trundle beds).
Rollaway beds are perfect for those with smaller rooms and the occasional guests. The great thing about these type of beds is that they can either be used as two single beds, or pushed together to form a 'double' bed (if the guest bed has legs and can be lifted to the same height; not all rollaway beds have this feature).

Folding Beds
Folding beds are the ultimate space-saver, and are a temporary guest bed solution with no compromise on comfort. Folding beds literally fold in half for easy storage when not in use, and can be put up quickly and easily (for those surprise guest visits).
Folding beds come in single and double sizes, with a range of mattress choices including memory foam. This makes them the luxury alternative to air beds and camp beds.

Sofa Beds
Sofa beds are the master of discretion, and are a versatile option for those who have frequent guests but limited space. Available in all shaped and sizes, sofa beds are at the top the multi-functional furniture list. 
Struggling to find the perfect guest solution? At MyBedFrames, we're dedicated to helping you find your ideal bed. Call us on 01234 834693 to talk to a member of our experienced team.