8 Creative Bedroom Ceiling Ideas
When it comes to decorating, there's an area that's always overlooked – and it's one of the biggest surface areas in almost every room; the ceiling!
The bedroom is one the best rooms where you can experiment with a decorated ceiling. I mean, after all, we do spend a lot of time staring at the ceiling when we're laying in bed trying to sleep, right?
Here's some simple bedroom ceiling ideas to get your creative juices flowing. If you find some more (or even have your own unique bedroom ceiling) please do share them with us by either commenting below or by sending your snaps to us at @MyBedFrames
1. Glow in the dark stickers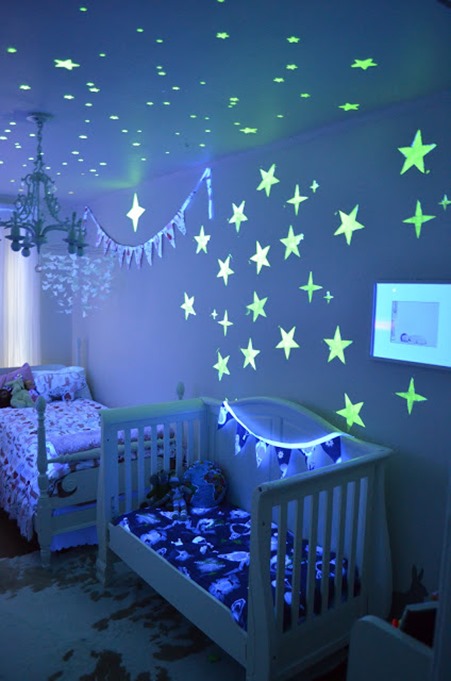 An easy classic, the practice of sticking glow in the dark stickers works extremely well in children's  AND adult's bedrooms.
2. Constellations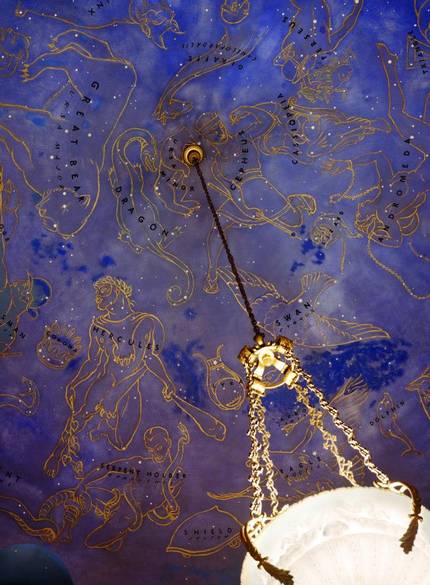 This breath-taking ceiling can be found in the library at the Fairmont San Francisco.
3. Decals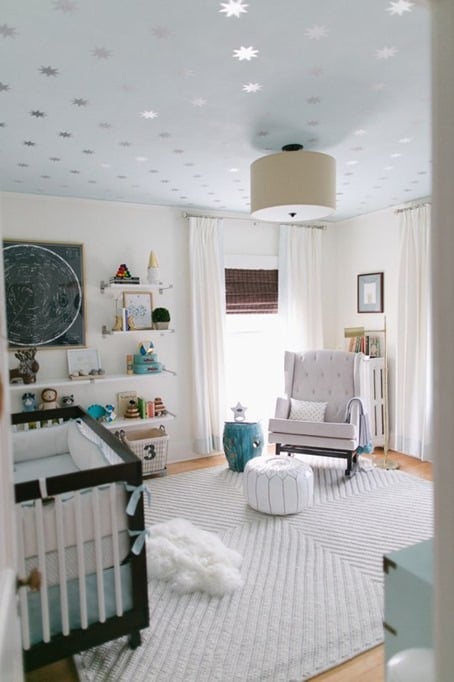 For a more subtle 'starry night' effect, opt for small decals/stickers arranged neatly.
4. Canopy/tapestry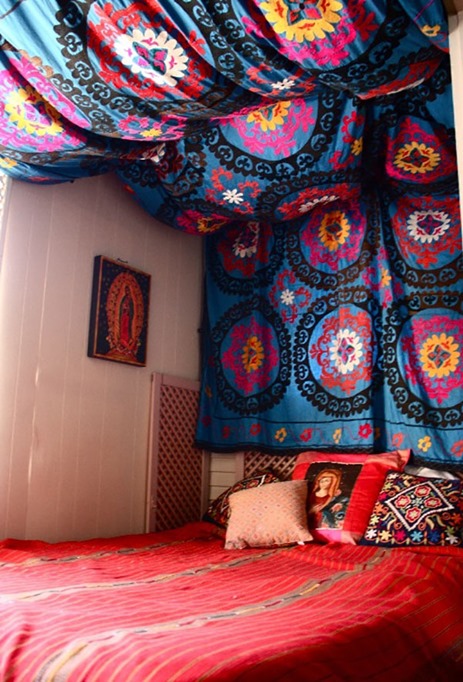 Get creative by hanging/draping fabrics from your bedroom ceiling to create a warm, cosy effect. Whether you opt for airy voiles or bright patterns depends on you!
5. Wood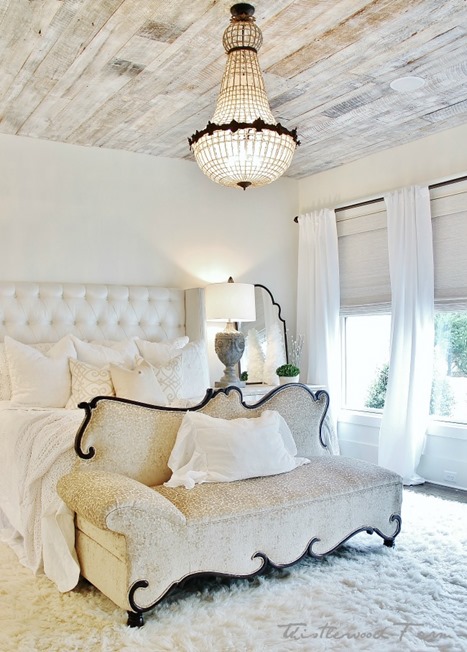 A wooden ceiling adds a rustic, yet cosy element into any bedroom. And it's easy to do – you'll find loads of DIY tutorials online. You can even 'cheat' and get wood-effect wallpaper instead!
6. Skylight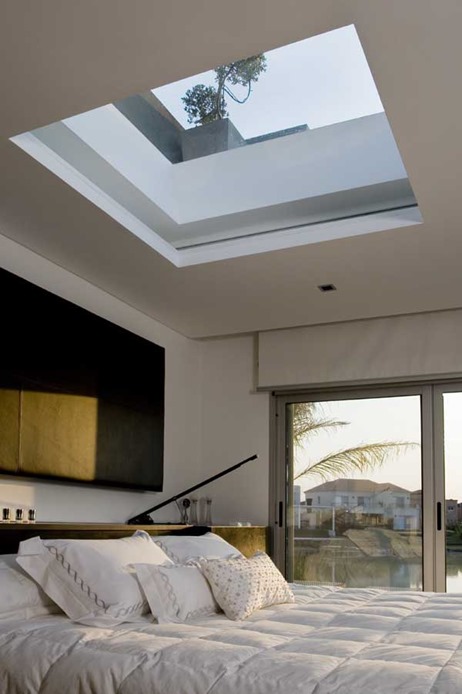 Okay, admittedly this isn't the easiest or the cheapest way to redecorate your bedroom. But if you are planning on remodelling, and you have the opportunity to install a skylight, you simply HAVE to.
7. Wallpaper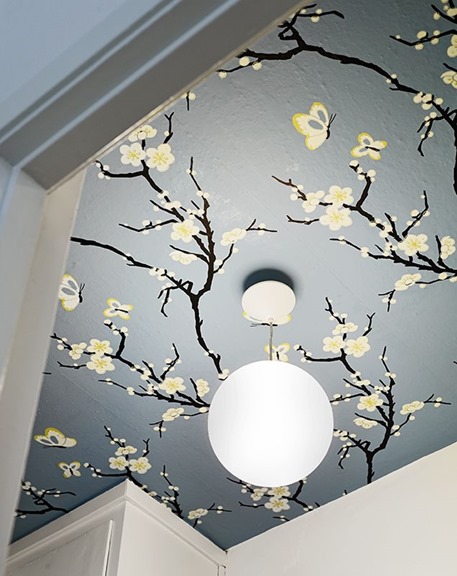 Yes, wallpaper does work on the ceiling. It might be a bit difficult to do yourself (if you're unsure – hire a professional) but the results are beautiful, and unique too.
8. Bunting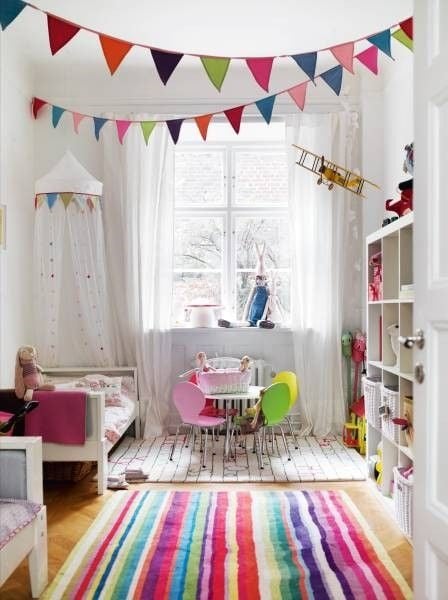 Bunting is a great way of making a bedroom more interesting, without investing much time, effort or money. Bunting is also perfected for renters, as it doesn't involve any permanent changes (or damage!).