8 Atmospheric Books To Save For Bedtime
Ever since I was a young girl, I have enjoyed nothing better than reading a good book before bed. Sometimes, I would stay up until the early hours of the morning without realising how much time had passed; the obvious sign that a book has  become an instant favourite.
Even now, while my partner enjoys watching TV or scrolling through YouTube on his phone when in bed, I prefer to settle down with a good read – and there's nothing better before bed than an atmospheric book to get your heart racing and your mind thinking.
Here's 8 of my recommendations, if you agree/disagree or would like to add one to the list, please comment below.
A Song of Ice and Fire
 by George R.R. Martin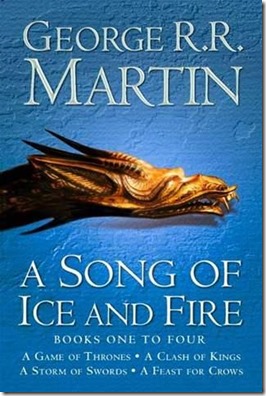 Yes, this is the book series that hit TV show A Game of Thrones is based on.
If you're looking for a ancient story of knights, castles, battles, gore, sex and dragons - than this is the book series for you.
Set in a mystical world similar to our own, in a medieval period, different houses compete for honour, the throne and the right to live.
I'm not going to lie, if you thought the TV show was confusing, you might struggle a little bit with the books initially (THERE'S SO MANY CHARACTERS!) - but if you love the fantasy genre, and have previously enjoyed Tolkien's The Lord of The Rings, then you'll love A Song of Ice and Fire.
Also, you probably shouldn't read this if you get deeply attached to characters – as the author has a slightly annoying tendency to kill off main characters just as they start getting interesting.
Written by George R.R. Martin, the series currently remains unfinished, although Martin has announced that he is coming closer to completion.
Ready Player One
 by Ernest Cline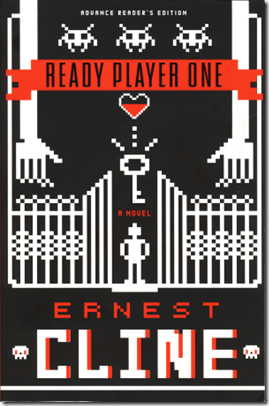 If you love 80s pop culture, then you'll love this debut book from Ernest Cline.
It's the year 2044, and the creativity and technological advancement of the games industry has caused the inevitable to happen; escapism into an alternate reality.
The real world has run out of oil and destroyed the climate. Famine, poverty and disease is widespread. But the creation of the virtual utopia OASIS allows humanity to forget about the troubles of Earth and live a totally different 'life'.
Needless to say, it doesn't matter how screwed the Earth is, everyone still gets a good internet connection!
Not just a book for avid gamers, Ready Player One is a refreshing and enthralling read for all book lovers – you won't be able to put it down!
The Horrific Suffering of the Mind-Reading Monster Hercules Barefoot, his Wonderful Love and Terrible Hatred
 by Carl-Johan Vallgren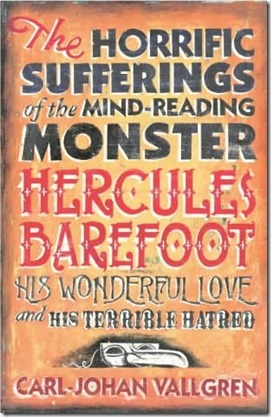 Apart from having a ridiculously long title, this book is a one-of-a-kind that you will either love or hate.
Set in a made-up Victorian-inspired era of Europe, our hero Hercules Barefoot is born deaf, dumb and horribly disfigured. However, Hercules Barefoot also has the power to read people's minds, and it's this power which is both a gift and a curse in his long and miserable life.
Described as a love story, the majority of the book follows Hercules Barefoot searching for his one true love, Henriette, who he was dramatically parted from when she was 'sold' to a man in their youth.
On a personal note, I was a little disappointed with the pace of the story; with twists and turns along the way, you'll find yourself building up to something intense – only to race through and jump to the next Chapter in Hercules' life.
One thing I can't deny however, and the reason it appears in this list, is that this book is charged, atmospheric and thought-provoking – and all other reviewers have praised this read until they are blue in the face.
Invisible Monsters
 by Chuck Palahniuk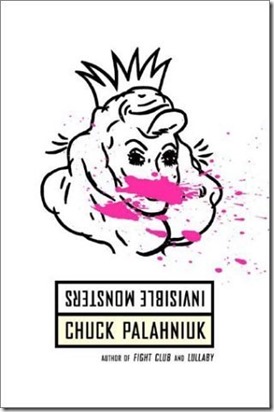 Chuck Palahniuk is most famously known for Fight Club, but Invisible Monsters is equally as powerful, thought-provoking and disturbing.
We follow the life of an ex-catwalk model, who after suffering a terrible motor 'accident' is left scarred and unable to speak.
This book will make you wake up and think about society today, about the way we perceive and strive for beauty, and about the monsters that it turns us into.
Be warned, as with previous works of Palahniuk's, Invisible Monsters does contain description so effective that it carves some seriously graphic imagery into your head – but I think that only highlights the skill of the author.
The Book Thief
 by Markus Zusak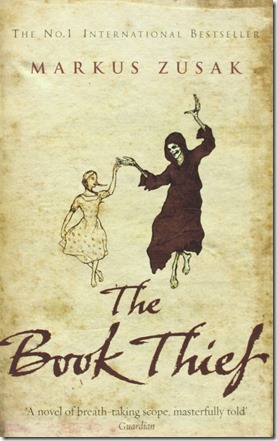 One of the only books that has ever made me cry, The Book Thief is now a feature-film which was released in 2013.
Set in Nazi-Germany, an ordinary German girl has her world turned upside down when her Father helps to hide a Jewish man in their basement.
I've made it sound very "Anne Frank" but I can't describe it in more detail without giving the plot away – you'll have to read it to discover one of the most compelling and engrossing stories of modern penmanship.
And no, I haven't seen the film (I never watch films from books that I love, in case they turn out to be bitterly disappointing), so I'm afraid I can't make any sort of comparison.
But even if you have seen the film, I would 100% recommend reading the book as well – although good luck trying to put it down!
The Host
 by Stephenie Meyer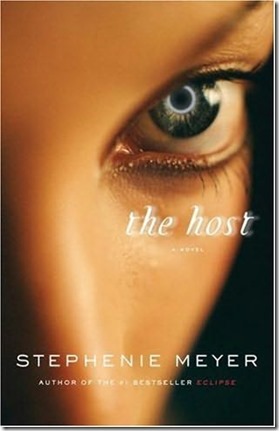 Another book that made it to a film very recently, although I don't think it was quite as popular with the above, is The Host by Stephenie Meyer.
Better known for her teenage vampire series Twilight, Meyer has gone in a completely different direction in terms of genre and style with this, more 'grown-up' book.
Basically a story of alien invasion, we follow "Wanderer" – a legend of her species – as she takes over the mind and body of her hunted human host (formally Melanie Stryder).
But Melanie is not willing to give up her mind just like that, and unable to separate herself from her body's desires, Wanderer finds herself in a internal battle with her human host.
Again, I haven't seen the film, but I can only imagine the poor job they did as portraying this complex and beautifully unique story. I plead with you to ignore anything you may have already seen or heard, and read for yourself the truly inspiration book that is The Host.
The Long Walk
 by Richard Bachman (Stephen King)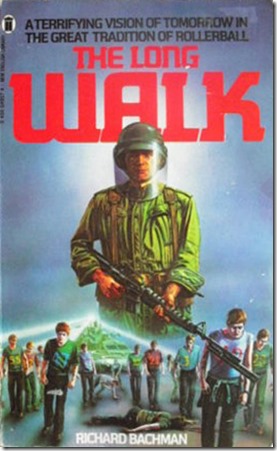 Probably one of the greatest, under-recognised books written by novelist Stephen King, under the pseudonym Richard Bachman.
Stephen King published some of his earlier stories under the name Richard Bachman, in an attempt to make sense out of his career and try to answer the question of whether his success was due to his talent as an author, or the popularity of his reputation. Apparently, he never got his answer, because he was 'outed' fairly quickly.
I really don't want to give too much away with this one, so I'll simply give you the book description:
"On the first day of May, one hundred teenage boys meet for an event known throughout the country as 'The Long Walk'. If you break the rules, you get three warnings. If you exceed your limit, what happens is absolutely terrifying."
Watership Down
 by Richard Adams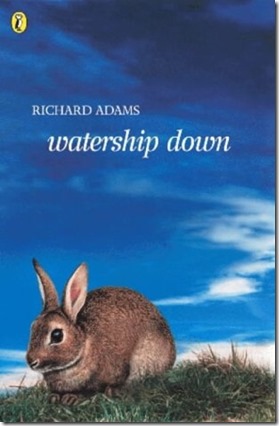 Most of us are familiar with the tale of Watership Down, as portrayed on the screen. However, for those of us lucky enough to have read the original tale by Richard Adams, we've endured deeper heartache for our furry friends. 
It all starts with a few greedy humans, who's ignorance cause the sudden destruction of a innocent rabbit warren. Bewildered and scared, the rabbits go on a journey to find a new home – a journey that will bring danger, death and the need for a strong leader and a quick-thinker.
For those who think stories about animals are for children, you couldn't be more wrong. This story will clutch at the heartstrings of all ages, and the metaphors and themes of the book will have you questioning the world that we live in.
_________
The great thing about books is that everyone has an opinion, and everyone gets something different from them. Please keep the conversation open by commenting below, I would love to hear your thoughts on some of my favourite reads.