Matching furniture available. Rustic oak finish. Two storage drawers. Delivered flat packed
Stockwell 2 Drawer Bedside Rustic oak finish
The Stockwell range is a perfect addition to any home, providing a touch of reclaimed design that is both rustic and sleek. The range features a rustic oak effect finish and sleek black handles that create a truly rustic-looking range. The Stockwell 2-drawer bedside is an ideal storage solution for any belongings you may have.
With the Stockwell range, it's simple to achieve a traditional farmhouse feel that is so classic that it would work as well in a city flat as it would in a cosy cottage. The range is versatile and can be used to create a warm and inviting atmosphere in any home.
If you're looking for something with less storage space, the Stockwell range also offers a 1-drawer variation that is perfect for smaller spaces.
By incorporating the Stockwell range into your home, you can create an inviting atmosphere that is both rustic and modern.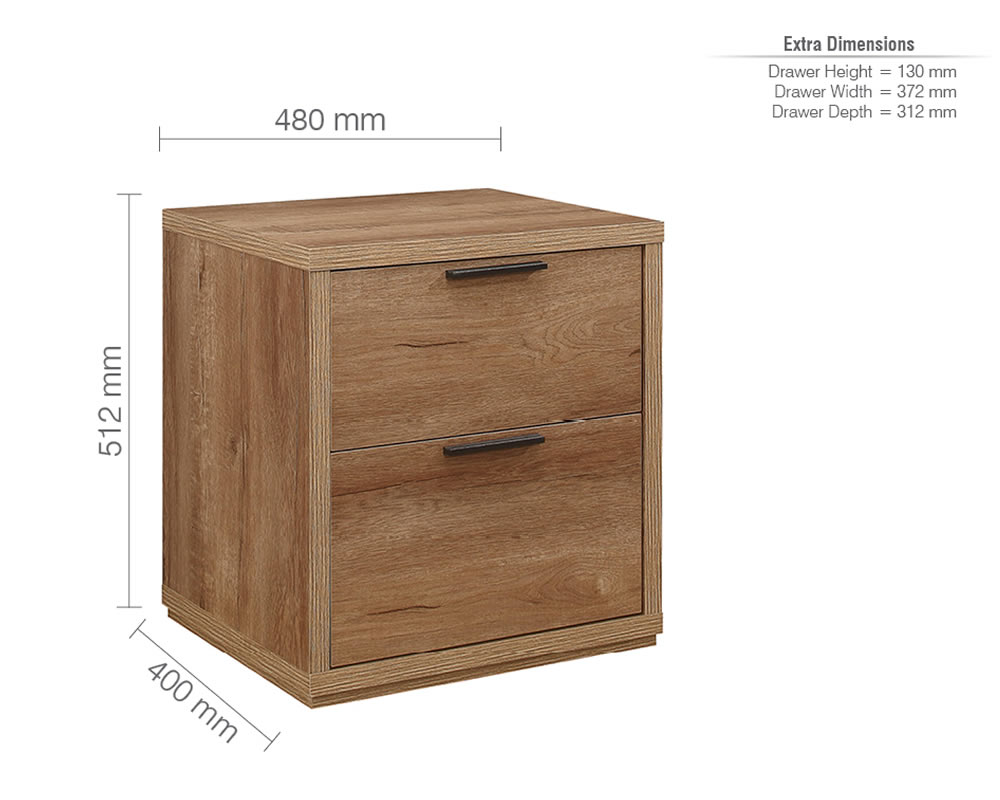 Delivery Information
This product is delivered flat-packed in 7-10 working days and the courier will contact you directly to arrange delivery.  
Looking for suggested products
Customer Reviews
Verified Purchase
Reviewed Tuesday, December 22, 2020
Delivered when they promised and always got back to me quickly where I had a query
Looking for recently viewed